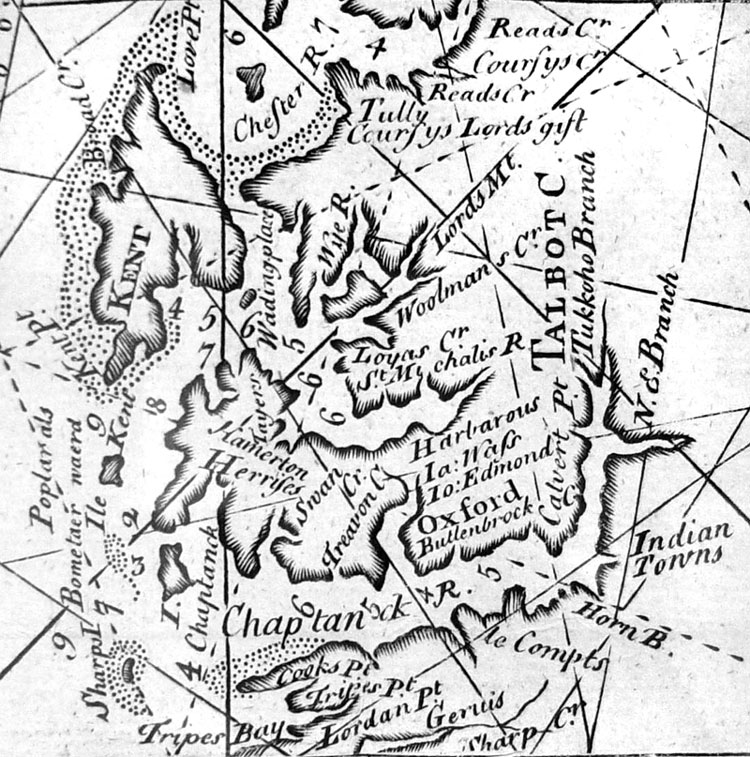 Detail from Thornton and Fisher's "Virginia, Maryland, Pennsilvania, East & West Jersey" published in London; a circa 1773-1794 copy of a chart by Anthony Smith which originally appeared in 1689.
Chancellor's Pt. was first called Calvert Pt. as it was surveyed in 1659 for Phillip Calvert who was Chancellor of the Maryland Province. Somehow it switched from being Calvert's pt. to Chancellor's Pt.
Note the "Indian Towns" on the Dorchester side of the "Chaptanck" River. This was a reservation for the Choptank Indians established in 1669 and lasted until 1822. The Indians were charged six beaver skins annually for rent of land that used to be theirs.