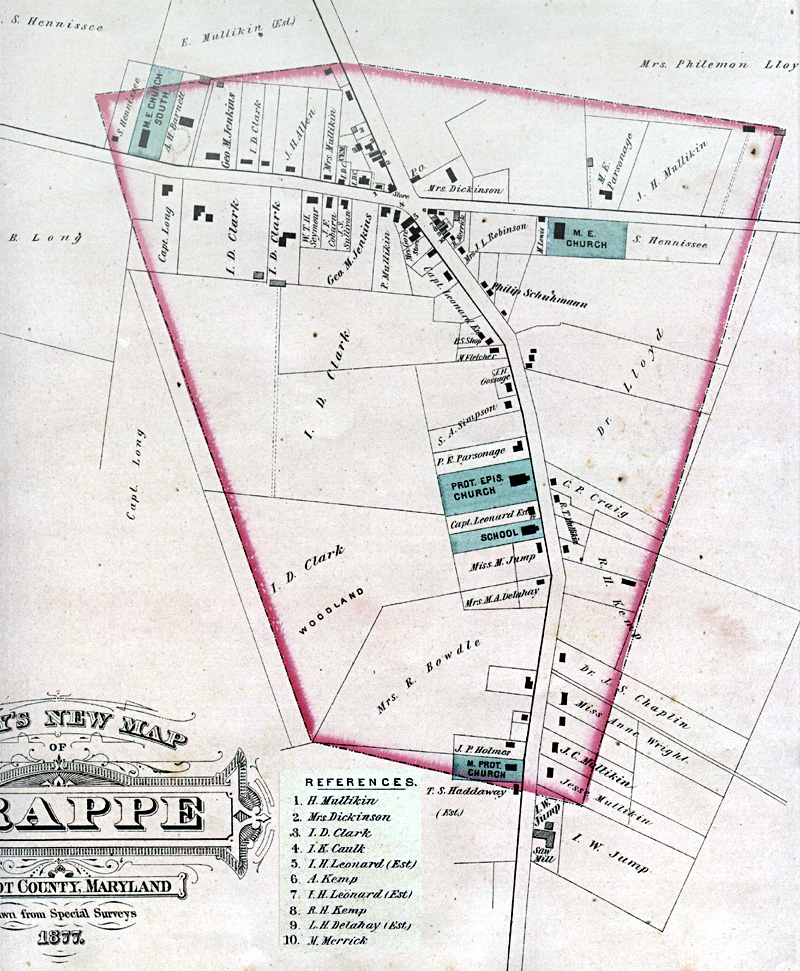 Detail from "Gray's New Map of Trappe Talbot Co. Md." printed in 1877. A valuable reference tool because it names property owners.
Another map of Trappe which names property owners was also published in 1877 by Lake, Griffing and Stevenson in "An Illustrated Atlas of Talbot & Dorchester Counties., Maryland". This atlas is becoming scarce and often found in poor condition.
Both the Gray and the Lake, Griffing Stevenson maps of Trappe are almost, but not quite, identical. The Gray map is the scarcer of the two and more visually attractive.