| | | |
| --- | --- | --- |
| | | Please scroll right to view entire image → → → |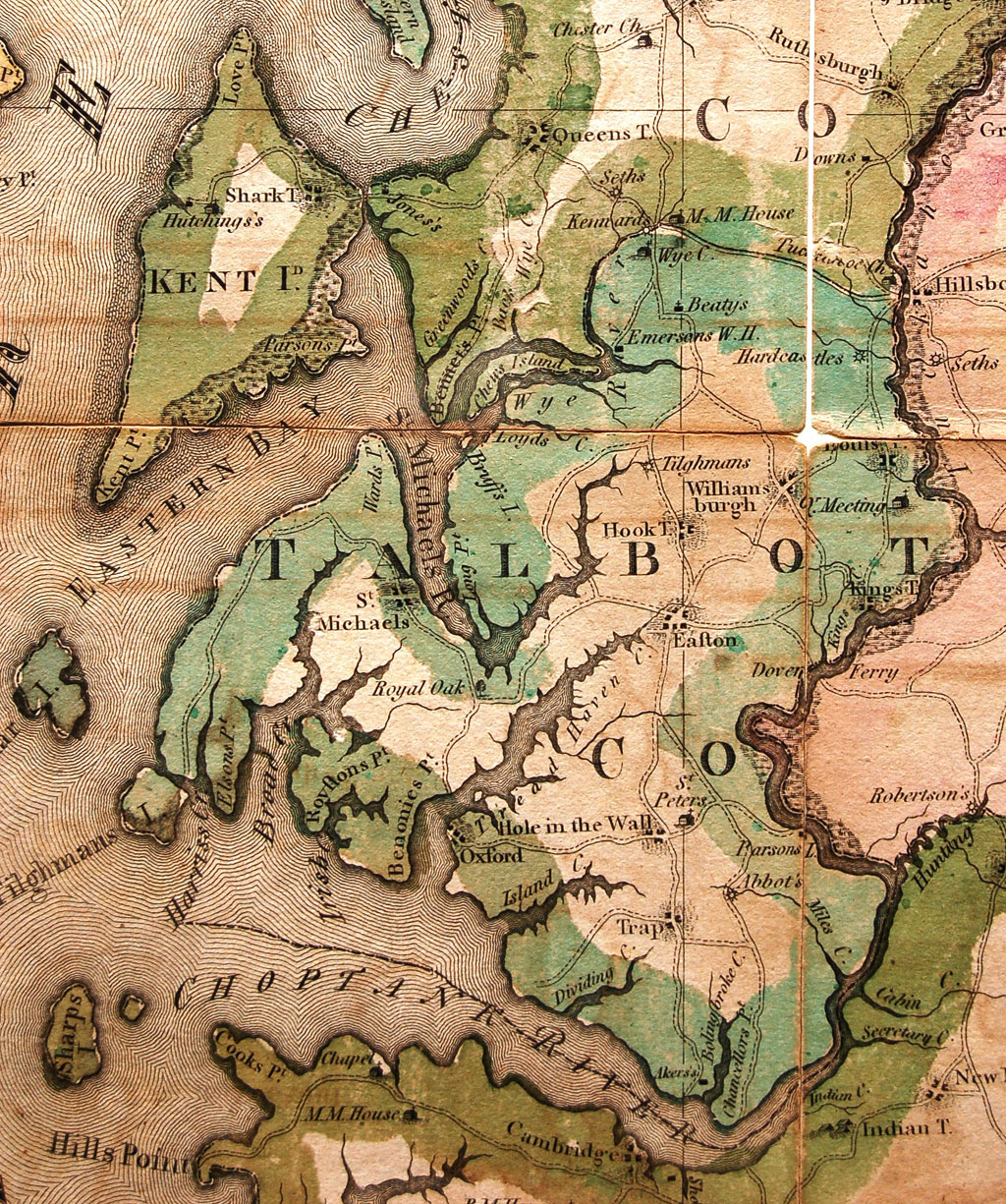 This is a close-up of Talbot Co. from Dennis Griffith's "Map of the State of Maryland" published in Philadelphia in 1795. This is a very detailed map of the state locating mills, iron furnaces, forges, Houses of Worship, taverns and warehouses. This is the first map to show Trap as it was spelled then. It also locates Aker's ferry to Cambridge (near the site of the Choptank Bridge), Abbot's Mill (later Wright's Mill), and St. Peter's Church which we know as Old White Marsh Church.
The map measures 29 x 50 inches and has been called one of the best maps printed the early U.S.. Unfortunately, because of it's size, it was so expensive that only a few copies were sold. And if that wasn't bad enough, the information was "borrowed" by other cartographers who published the map in smaller, cheaper versions, with the end result that poor Griffith went bankrupt.
Originals are very scarce. This one is used courtesy the Maryland Room of the Talbot Co. Free Library. Photographs by Robert Horvath.
---




Map Title





Chesapeake
area





Dorchester
area

Please use your
browser's "Back" Button
to return to this page.